HydraFacial
HydraFacial is a facial treatment using a patented device to deliver exfoliation, cleansing, extraction, and hydration to the face. This system uses a vortex swirling action to deliver hydration and to remove dead skin, dirt, debris, and impurities while cleaning and soothing your skin.
LED Light Therapy stimulates cellular activity, including the fibroblasts that produce collagen, which gives young skin its plump look. This helps minimize fine lines and wrinkles, treat sun damage, and stretch marks, and reduce redness after more aggressive IPL or laser treatments.
Carboxy therapy is used to treat a number of ailments that are believed to stem partially from poor blood circulation such as cellulite, dark under eye circles, and stretch marks. Improve Metabolism, Cellulite Reduction, Improve Skin Tone & Skin Texture, Reduce Wrinkles, Reduce Fine Lines, Increase Collagen, Scar Reduction, Stretch Mark Reduction.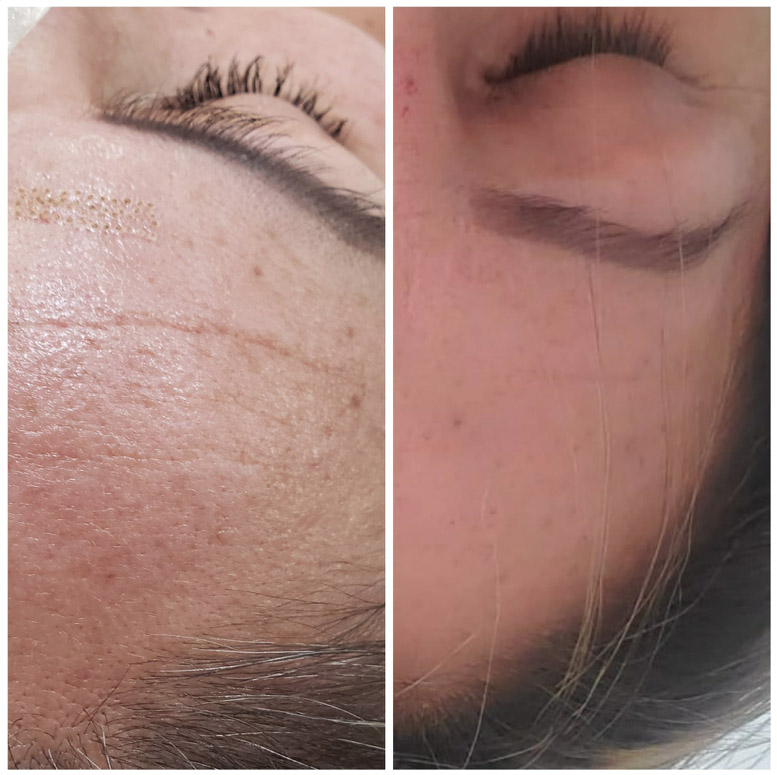 Carboxytherapy
This technique involves an injection of carbon dioxide for the treatment of localized fat. Studies describe the effectiveness of the Carboxytherapy, demonstrating measurable reductions in circumference regions of abdomen, thighs and knees. There is also evidence of collagen remodeling induced by the intradermal injections of CO2. This technique has been frequently used for cosmetic changes such as cellulite, facial skin rejuvenation, alopecia, dark circles and stretch marks. Its use is recommended after liposuction surgery, improving the appearance of the skin and dissolving the fat deposits to be removed naturally by lymphatic pathways.
Endermologie or Vacuum
This non-invasive and painless technique improves skin conditions by massaging the cutaneous and subcutaneous connective tissues, stimulating blood flow and eliminating toxins through lymphatic drainage.

The treatment stimulates dormant cells by using a patented roller and pulsation technologies to destroys the fibrous cells of cellulite. The rollers and suction system manually stimulate fat cells for deep tissue mobilization to reduce the appearance of cellulite.
Vacuum is the latest technology for body shaping and cellulite treatments to get visible results quickly.
Ultrasonic Cavitation
This treatment decreases localized body fat, helps patients lose measurements, and reshape their silhouette. Ultrasonic cavitation tones the body using radio frequencies and low-frequency ultrasonic waves. These waves form bubbles around fat deposits under the skin. The bubbles then burst, breaking the fat deposits into the interstitial and the lymphatic systems where they are drained. This method of treatment is used along with other weight loss programs to help with getting rid of excessive fat. It is a preferred method to other invasive procedures of eliminating body fat. It is important to note that your weight could return if you consume a high- calorie diet.
Radiofrequency (RF) therapy nonsurgically tightens skin to restore contours and create toned, firm, and youthful-looking skin. This firming action makes RF especially well-suited to the chin, neck, and jawline. This treatment generates heat on the deeper layers of the skin (dermis and subcutaneous tissue). It activates the fibroblasts, producing new collagen and elastin fibers.
As you age, your cells produce less collagen, which leads to sagging skin and wrinkles. Skin laxity occurs around age 35 to 40 when the quantity and quality of your collagen begins to decline. RF therapy has been used since 2001 to fight sagging skin and signs of aging
Microneedling with RF can address the causes of aging, significantly reducing wrinkles and age spots while tightening and lifting the skin on the face and neck with minimal downtime and discomfort.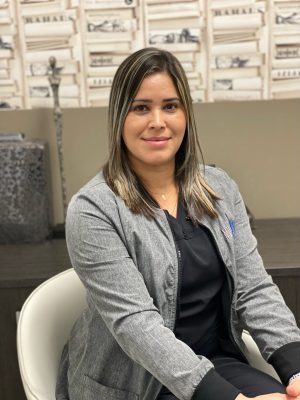 Jaira Hernandez
Jaira Hernandez become a National Certified Medical Assistant in 2014. She earned her Medical Skin Care Diploma in Cortiva Institute in 2017 and is a Licensed Medical Aesthetician. After Jaira gained years of skin care experience in Best Shape Med Spa, she opened her own Spa in Pompano Beach. She specializes in acne problems, aging, hyperpigmentation, and body shaping. As Staff member of MD Touch Aesthetics and Wellness, she is dedicated to providing excellent service in skin care.
MD Touch Aesthetics and Wellness is your destination for transformation.
MD Touch Aesthetics and Wellness operates in a state-of-the-art facility located in the beautiful city of Coral Springs, FL.  The facility has been designed with your comfort in mind!
Our physicians' mission is to bring high-quality, professional, and innovative healthcare to the South Florida community. Each of our doctors are highly trained in the latest surgical techniques and medical advancements, offering a wide array of procedures in our beautiful office. At MD Touch Aesthetics and Wellness, our board-certified physicians are dedicated to providing you with the individualized and professional care you require.