Body contouring encompasses several treatments, including: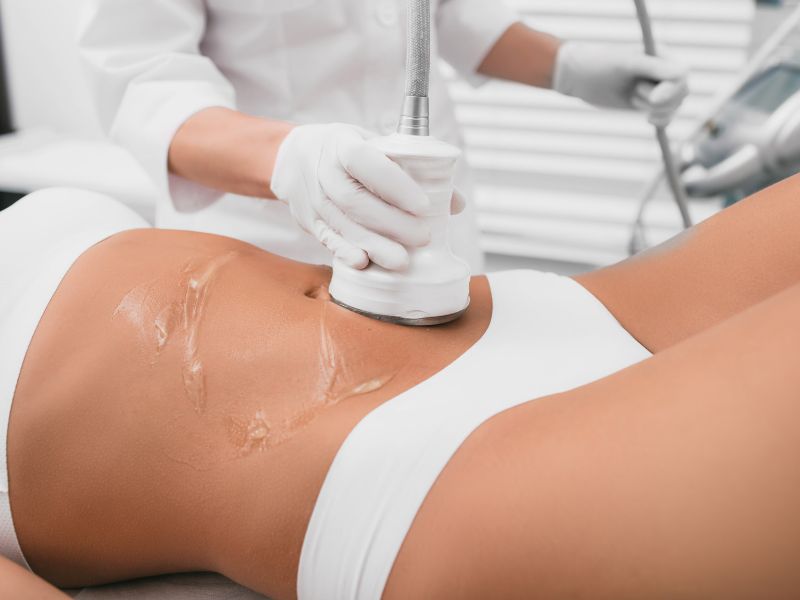 Ultrasonic cavitation is a non-surgical procedure that uses low-frequency ultrasound to break down and liquefy fat cells. The body naturally eliminates the released fat, making it an effective method for body shaping and reducing unwanted fat deposits.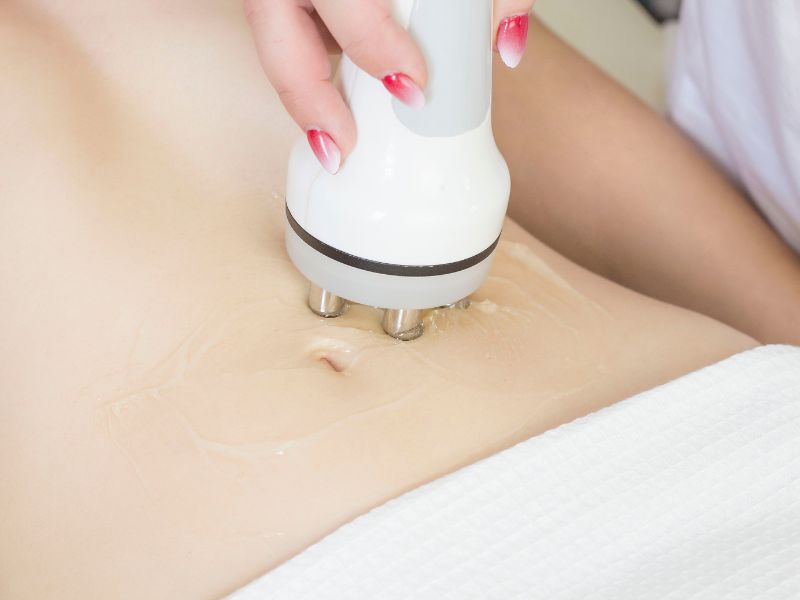 Radio frequency treatments use heat to stimulate collagen production and tighten loose or sagging skin. It's commonly used for body contouring and skin tightening in areas like the abdomen, thighs, and arms.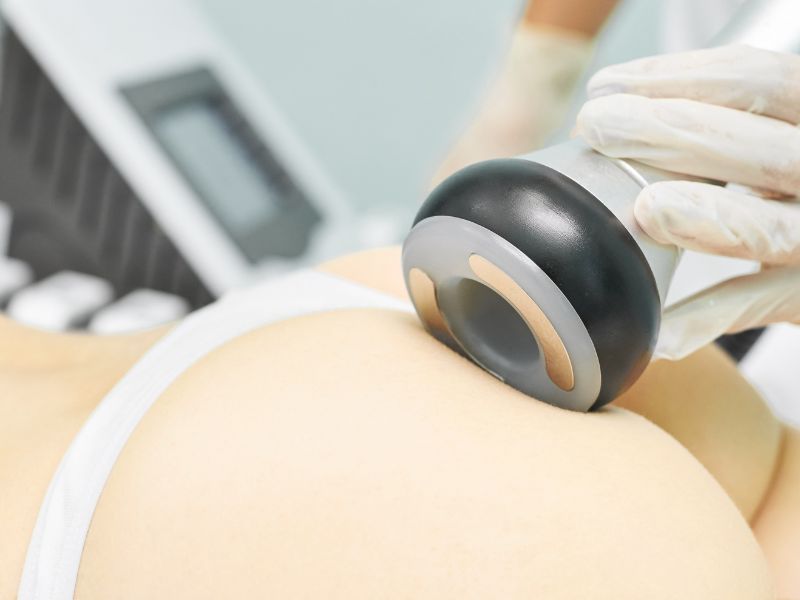 Radio frequency treatments use heat to stimulate collagen production and tighten loose or sagging skin. It's commonly used for body contouring and skin tightening in areas like the abdomen, thighs, and arms.
These skin care services offer unique benefits and can be tailored to individual skin concerns and goals.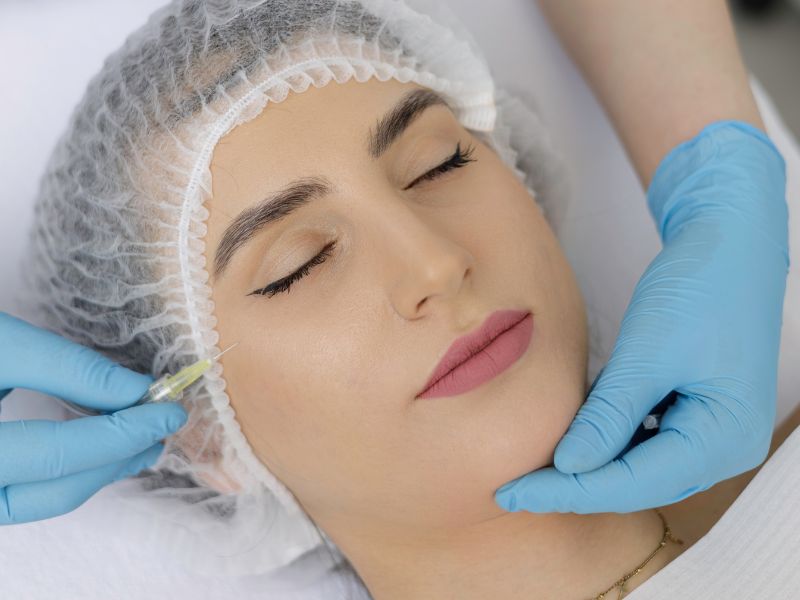 Dermapen is an automated microneedling device that vertically pierces the skin with fine needles. It promotes collagen production, which helps in reducing acne scars, fine lines, and improving skin texture.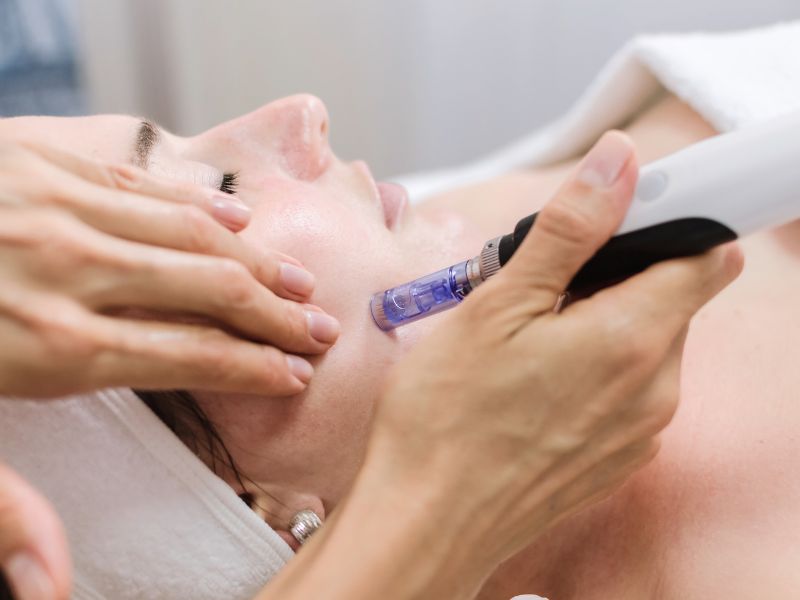 Carboxytherapy involves injecting medical-grade carbon dioxide gas just beneath the skin's surface. This gas infusion helps improve circulation and oxygenation in the targeted area, making it effective for cellulite reduction, stretch marks, and skin tightening.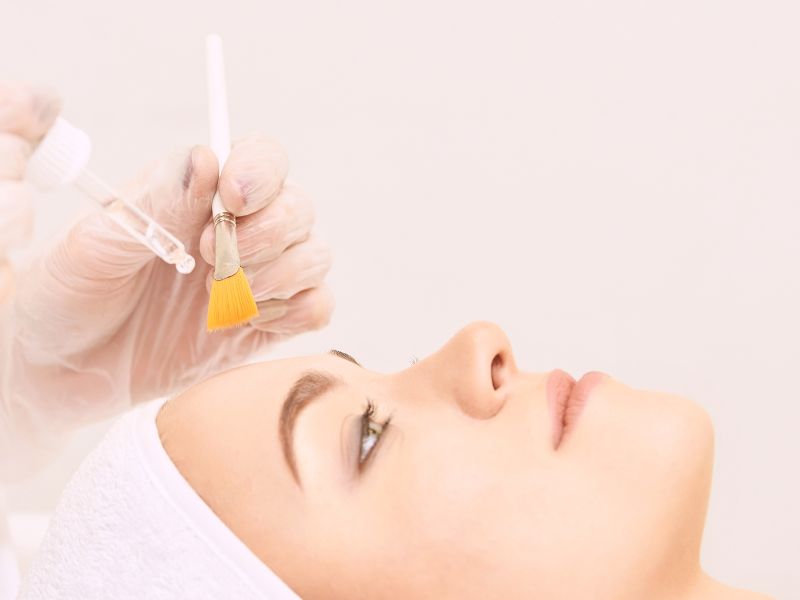 Chemical peels use a chemical solution, typically acid-based, to remove damaged skin layers. The strength of the peel can be customized to address specific skin concerns, from mild exfoliation to deep skin resurfacing.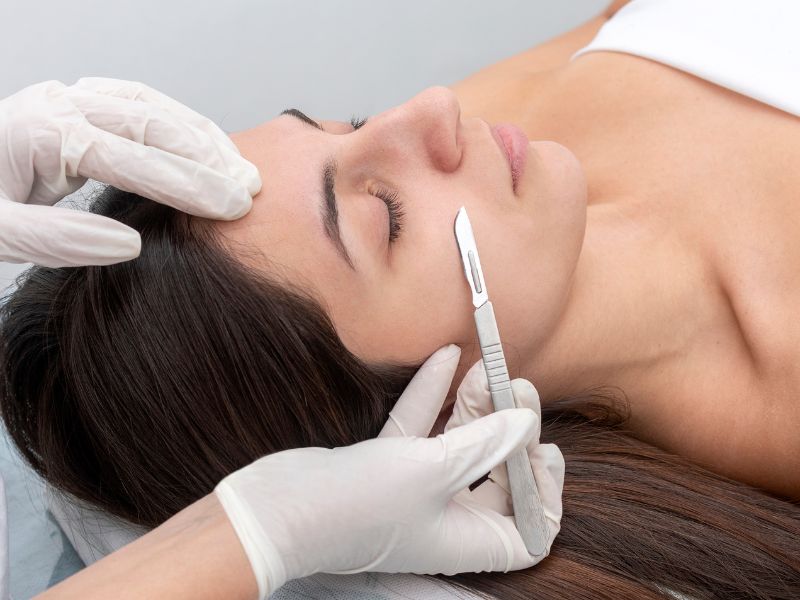 The Hydrafacial is a multi-step facial treatment that cleanses, exfoliates, extracts impurities, and hydrates the skin. It's suitable for all skin types and provides immediate results, leaving the skin refreshed and rejuvenated.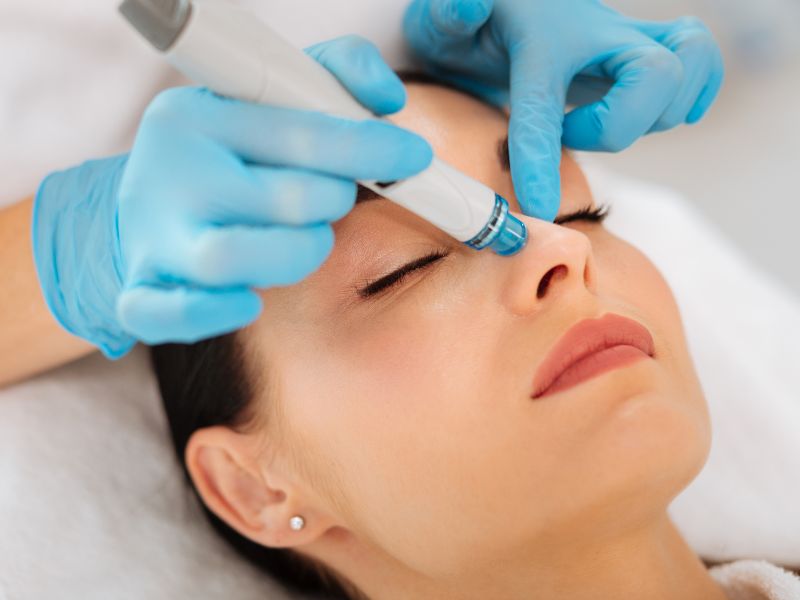 Dermaplaning is an exfoliation technique that involves using a scalpel to gently scrape away the top layer of dead skin cells and fine facial hair (peach fuzz). This results in a smoother complexion and allows for better product penetration.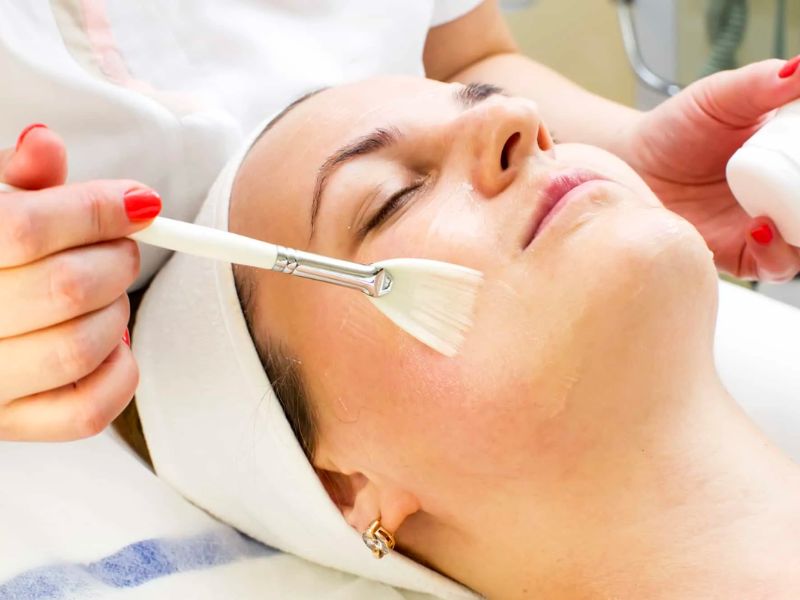 Enzyme exfoliation uses natural enzymes, often derived from fruits like papaya and pineapple, to gently dissolve dead skin cells. This method provides a milder exfoliation compared to chemical peels, making it suitable for sensitive skin types.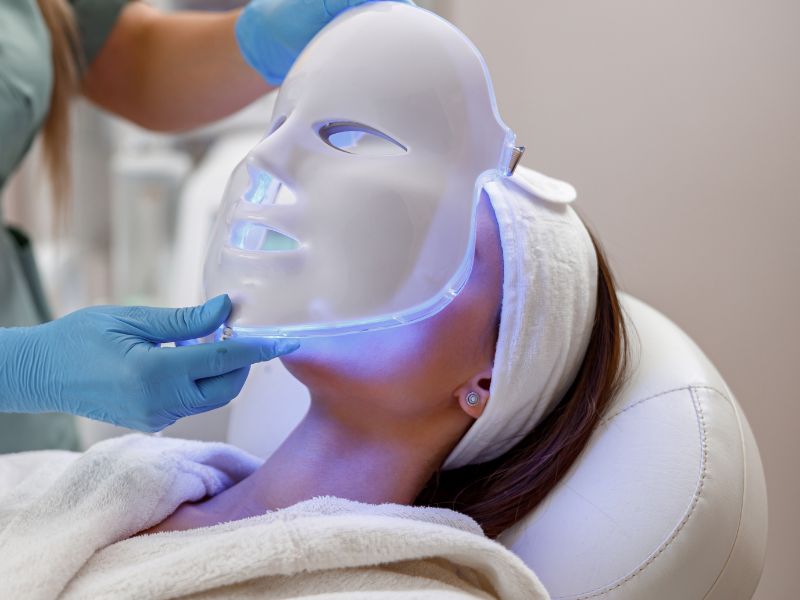 This combination treatment involves the use of tiny needles to create micro-injuries in the skin, followed by the application of radio frequency energy. It stimulates collagen and elastin production, resulting in improved skin texture, reduced fine lines, and diminished scarring.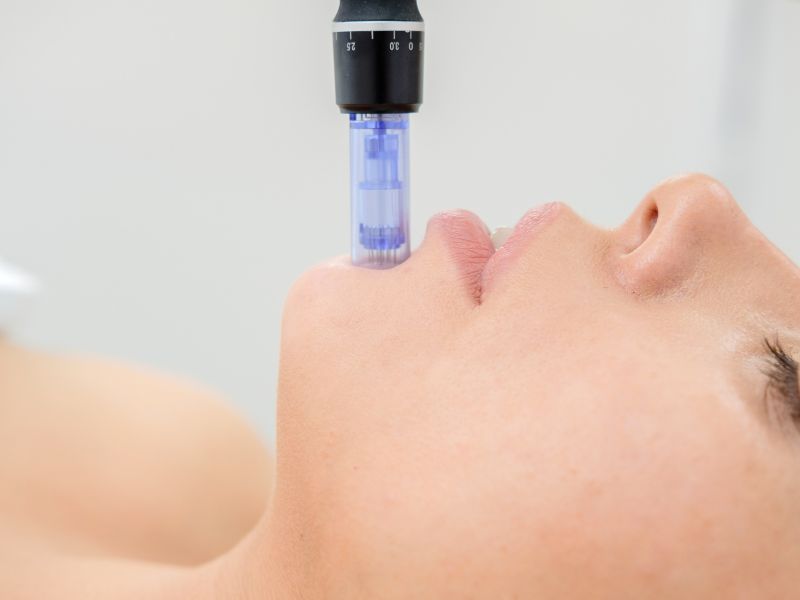 LED therapy uses different wavelengths of light to target specific skin concerns. Red light promotes collagen production and reduces inflammation, while blue light is effective in treating acne. This non-invasive treatment can be customized to address various skin issues.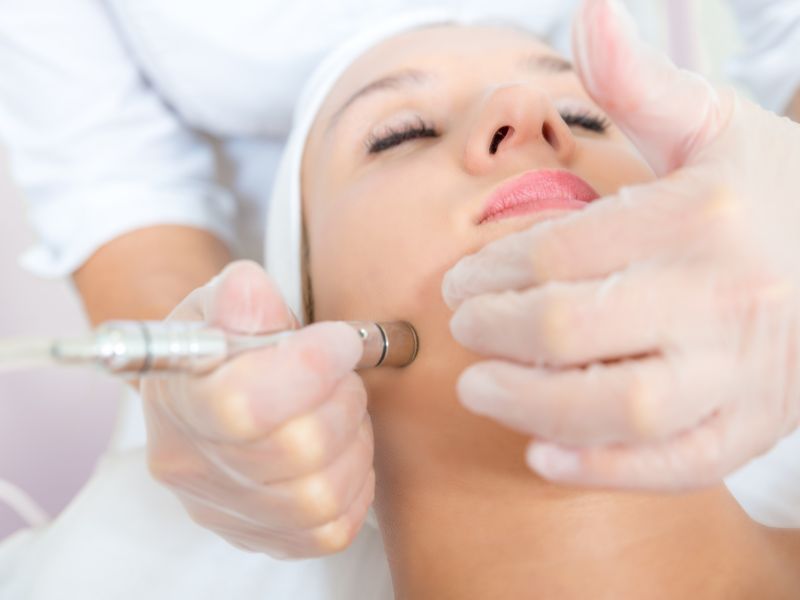 Microdermabrasion is a mechanical exfoliation technique that uses a machine to remove the top layer of dead skin cells. It's particularly effective in improving skin texture, reducing hyperpigmentation, and making the skin appear smoother and more radiant.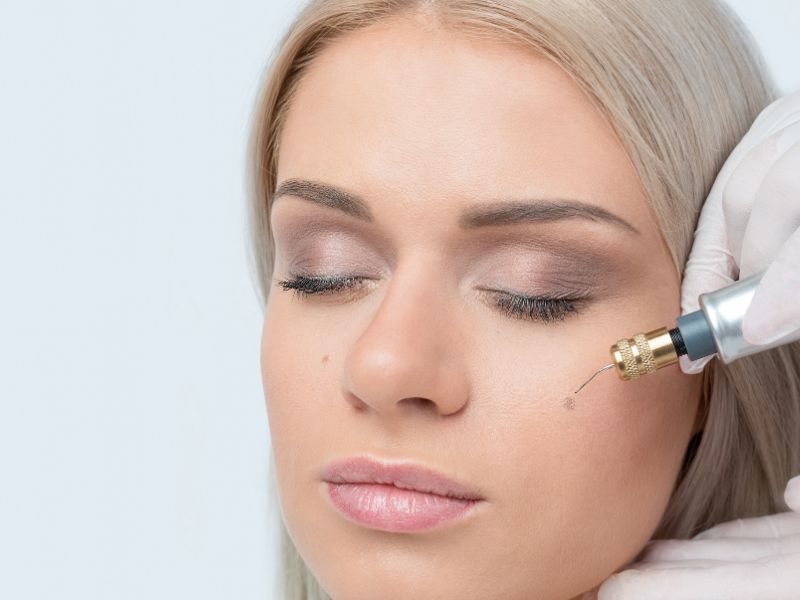 PRP (Platelet-Rich Plasma)
PRP therapy utilizes the patient's own blood, which is processed to concentrate platelets and growth factors. It is then injected into the skin to stimulate natural healing and rejuvenation. PRP is commonly used for facial rejuvenation and hair restoration.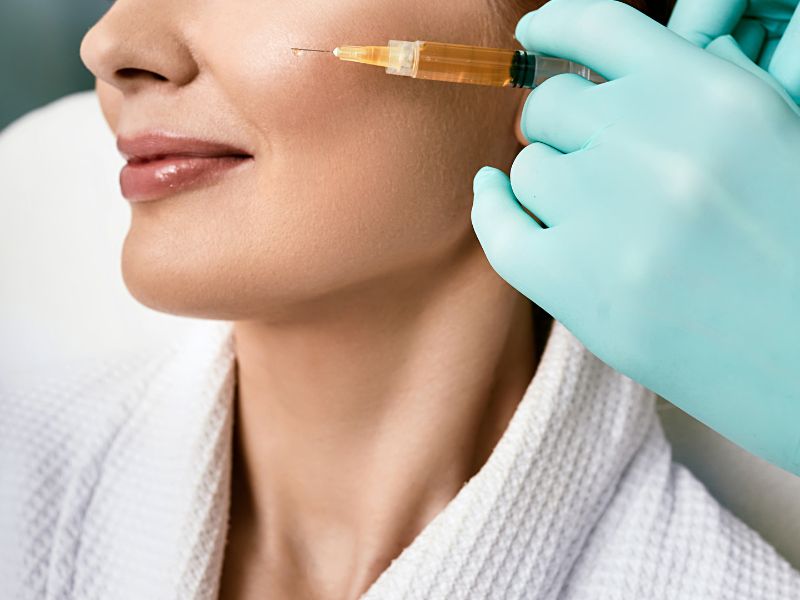 Plasma fibroblast therapy, also known as the "soft surgery" or "plasma pen" treatment, uses a device that creates small arcs of electricity to target and shrink loose skin. This minimally invasive procedure is effective for reducing sagging skin, wrinkles, and even scars. The controlled heat generated during the treatment stimulates collagen and elastin production, leading to skin tightening and rejuvenation.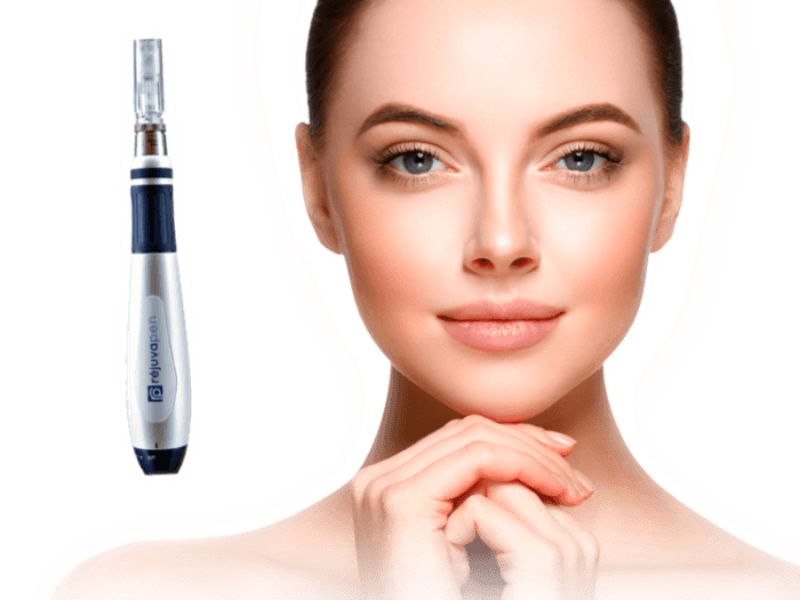 Rejuvapen is another microneedling device designed to improve skin texture and appearance. It stimulates collagen and elastin production, reducing the appearance of fine lines, acne scars, and large pores.
Jaira Hernandez is a highly accomplished professional in the field of aesthetics and wellness, with a remarkable journey that showcases her dedication and expertise. In 2014, she achieved the prestigious designation of a National Certified Medical Assistant, marking the beginning of her career in the medical and aesthetics industry.
Her commitment to excellence in skin care led her to pursue further education. In 2017, Jaira obtained her Medical Skin Care Diploma from the renowned Cortiva Institute, solidifying her position as a Licensed Medical Aesthetician. This educational milestone equipped her with advanced knowledge and skills in the realm of medical aesthetics and skin rejuvenation.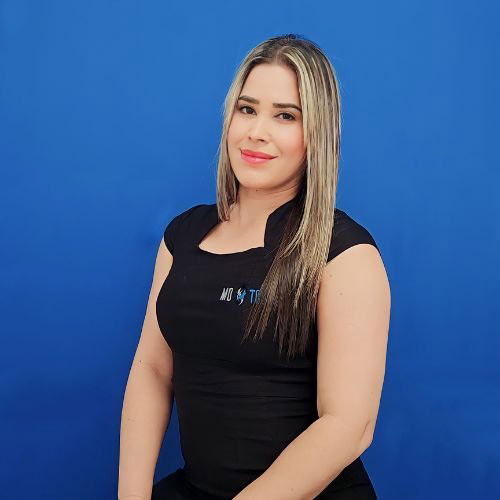 Shop Now our Exclusives Products to your Home Skin Care
MD Touch Aesthetics and Wellness is your destination for transformation.
MD Touch Aesthetics and Wellness operates in a state-of-the-art facility located in the beautiful city of Coral Springs, FL.  The facility has been designed with your comfort in mind!
Our physicians' mission is to bring high-quality, professional, and innovative healthcare to the South Florida community. Each of our doctors are highly trained in the latest surgical techniques and medical advancements, offering a wide array of procedures in our beautiful office. At MD Touch Aesthetics and Wellness, our board-certified physicians are dedicated to providing you with the individualized and professional care you require.