Laser Hair Removal Specialists
Razors and waxes might do the job, but the irritation, accidental injuries, and constant maintenance get old fast. At MD Touch Aesthetics & Wellness, our skilled team uses Aerolase Neo Elite laser hair removal for a uniquely pain-free and gentle way to get rid of unwanted hair without razor bumps. Most patients who have been treated by other lasers say that being treated with the Aerolase Neo Elite is much more gentle and pleasant. This laser hair removal technique is also safe for darker skin tones.

PFB (Pseudofolliculitis Barbae, i.e. ingrown hairs, razor bumps or beard bumps) is an irritating condition commonly caused by shaving. It often appears in patients of darker skin types, including tanned skin and skin types IV through VI. The laser selectively targets melanin in the underlying hair and follicle and hyperpigmentation surrounding the lesion. Because the unique 650-microsecond pulse duration is 50 to 500 times shorter than pulse durations typically used for hair removal by other laser technologies, the energy passes through the skin quickly. It does not overheat the epidermal melanin to treat the condition effectively.
Book your appointment by phone or online at MD Touch Aesthetics & Wellness for laser hair removal today.
What is laser hair removal?
Laser hair removal is a modern answer to the hairless and smooth-skinned trend. Instead of using blades, tweezers, or waxing kits, you can greatly reduce your body hair growth or even stop it entirely with laser hair removal. During a laser hair removal session at MD Touch Aesthetics & Wellness, the team uses a single-wavelength laser light specifically designed to be absorbed by the pigment in the hair follicles in your skin. The light heats the hair follicle and disables it from continuing to grow hair. This delays new hair growth for a long time, which varies from person to person. Generally, you must undergo multiple initial treatments to remove body hair. Once you and your provider at MD Touch Aesthetics & Wellness are satisfied with the success of the initial removal, you may book maintenance treatments as needed.
Which areas can i target with laser hair removal?
One of the most appealing features of laser hair removal is its safety on just about any part of your body. If it's somewhere you normally shave or wax, chances are, you can target it with a laser. Common areas people target include:
Upper lip
Chin and neck
Forearms
Shoulders
Armpits
Legs
Chest
Back
Bikini line
The MD Touch Aesthetics & Wellness team advises against getting laser hair removal too close to your eyes, like on your eyebrows or lashes. Lasers can damage your eyes permanently, so it's best to keep them away entirely.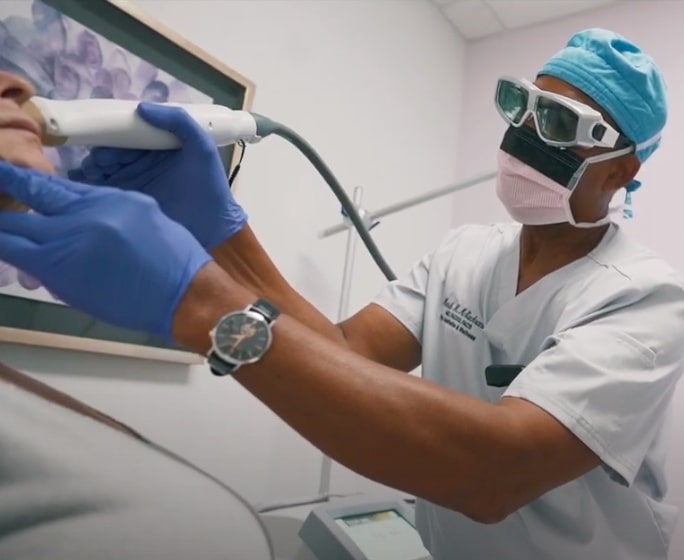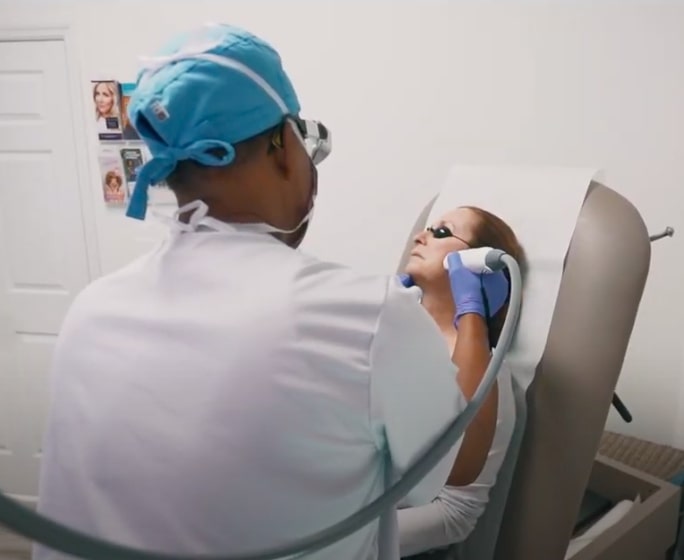 How should I prepare for my upcoming laser hair removal?
Laser hair removal requires much less maintenance than other more traditional hair removal methods. Still, there are a few steps to take before each procedure to prepare for a successful session. The team may advise you to:
Avoid direct sunlight
Avoid tanning booths
Stay away from skin bleach creams
Stop your other hair removal method
Trim your treatment area beforehand
On the day of the procedure, the team may provide you with a topical numbing cream to ensure you don't feel an uncomfortable burning or stinging sensation during your treatment.
Once you've undergone several laser hair removal sessions, you should be familiar with the process and know what to expect with each maintenance session.
We offer 15% off our services for healthcare workers and first responders with proof of employment. (Cannot be combined with any other offer.)
MD Touch Aesthetics and Wellness is your destination for transformation.
MD Touch Aesthetics and Wellness operates in a state-of-the-art facility located in the beautiful city of Coral Springs, FL.  The facility has been designed with your comfort in mind!
Our physicians' mission is to bring high-quality, professional, and innovative healthcare to the South Florida community. Each of our doctors are highly trained in the latest surgical techniques and medical advancements, offering a wide array of procedures in our beautiful office. At MD Touch Aesthetics and Wellness, our board-certified physicians are dedicated to providing you with the individualized and professional care you require.