MD Touch Aesthetics and Wellness operates in a state-of-the-art facility located in the beautiful city of Coral Springs, Florida at 8884 Royal Palm Blvd. You can find us in the same exact plaza as Comprehensive OB/GYN, just a few doors down the corner. The facility has been designed with your comfort in mind. Now that its well-anticipated completion has arrived, MD Touch Aesthetics and Wellness is excited to welcome all new and existing patients!
Our Physicians' mission is to bring high quality, professional and innovative healthcare to the South Florida community. Each of our doctors are trained in the latest surgical techniques and medical advancements, offering a wide array of procedures in our beautiful office. At MD Touch Aesthetics and Wellness, our Board-Certified Physicians are dedicated to providing you with the individualized and professional care you require.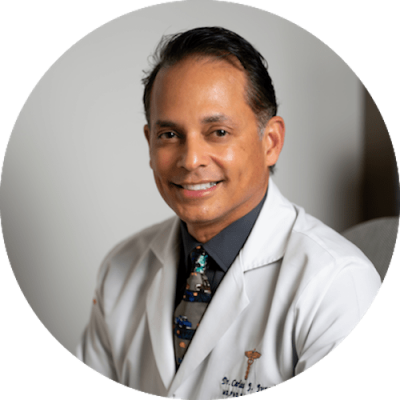 Carlos J. Jurado

M.D., PhD, F.A.C.O.G., CCS
Dr. Carlos J. Jurado completed his education and training in Obstetrics and Gynecology at the University of Puerto Rico and San Juan City Hospital. He is a Board-Certified physician and Fellow of the American College of Obstetrics and Gynecology, with 30 years of experience. In his pursuit and commitment to obtain the highest qualifications and training to better serve his patients, Dr. Jurado received a PhD degree in Philosophy, with concentration in Clinical Sexology from the Maimonides University and a Certification in Clinical Sexology from the American Academy of Human Sexology. He also is a certified Robotic surgeon and has been performing minimally invasive laparoscopic surgeries since 2011. 
Dr. Jurado has received certifications of training by the "American Academy of Anti-Aging medicine and the Age Management Medicine Group. He has developed an integrated approach to promote "wellness", improve quality of life and reduce risk of disease for both men and women.
Dr. Jurado Wellness Protocols (DrJWP)
"Our protocols are developed using the latest evidence base advances in age management medicine. We integrate; Bio-identical Hormones Replacement Therapy, nutrition, supplements, diets, exercise and lifestyle improvement to assist you to reach better health and quality of life".  "Living well and healthy is a decision we have to make every day."
Dr. Marsh McEachrane is a Board-Certified Obstetrician-Gynecologist who has been practicing in Broward County since 1991. He is a fellow of the American College of Obstetricians and Gynecologists and a Fellow of the American College of Surgeons.
He completed his undergraduate studies at McMaster University in Hamilton, Ontario Canada. He then went on to complete his medical degree at the University of Maryland School of Medicine at Baltimore, Maryland. From there, he completed his post graduate training with specialization in Obstetrics & Gynecology at McGill University Medical System in Montreal, Quebec, Canada.
Dr. McEachrane is a certified da Vinci Robotic surgeon.
He is certified in his aesthetic practice for the administration of Botox, fillers, and injectable and laser treatments of spider veins. His practice also includes laser skin rejuvenation and laser hair removal treatments.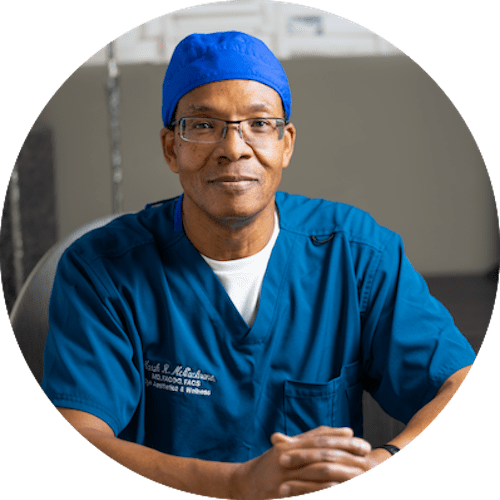 Marsh McEachrane

M.D., F.A.C.O.G., FACS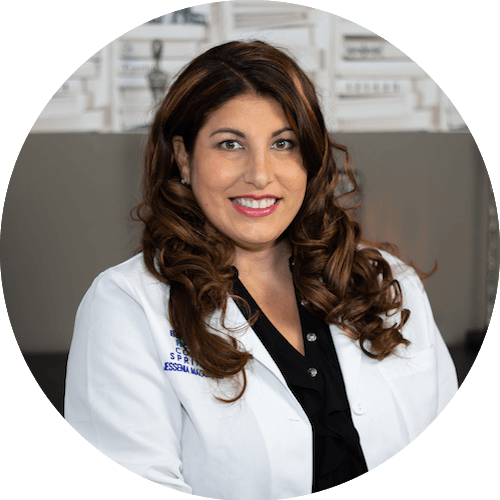 Jessenia Magua

M.D., F.A.C.O.G.
Dr. Jessenia Magua received her undergraduate education from Northwestern University and medical degree from University of Illinois College of Medicine. Her OBGYN Residency was completed at Aurora Sinai Medical Center in Wisconsin.  Dr. Magua is a native Floridian who is a highly trained, Board-Certified Obstetrician and Gynecologist.  In her office, patients receive compassionate care from a doctor who puts her patients at ease and explains things to them in terms they can understand.
Dr. Magua understands how difficult it can be to feel confident when you are distracted by an aged or unrefreshed appearance that does not match how you feel internally. All her patients agree that she is easy going, caring, and a good listener. Dr. Magua treats the full spectrum of female issues including facial rejuvenation, vaginal rejuvenation with Thermiva, surgical vaginal reconstruction (including anterior and posterior repairs and labial reconstruction), and menopause management with hormone replacement therapies.  She is trained and has over 10 years of experience with Botox, Dysport, and filler injections. She gravitated towards aesthetics because of the rewarding feeling of seeing instant gratification in her patient's appearance and therefore confidence. She specializes in lip augmentation, cheek lifts, and lip flips. She also does "mini neck lifts" with Botox by paralyzing the platysma muscle.
Toye N. Jackman is a retired Veteran of the United States Army. She was originally from Detroit, Michigan and raised in Columbus, Ohio. Toye held various leadership positions and received a multitude of awards, commendations, and accolades while in the Army. After retiring from the United States Army after 20 years of active federal service, she received formal education at Keiser University. She earned her Associate of Science degree in Sports Medicine & Fitness Technology and her Bachelor of Science degree in Dietetics & Nutrition. She is currently earning her Masters of Science degree in Nutrition with a concentration in sports nutrition from Nova Southeastern University.
Toye is passionate about and fascinated with nutrition and how the application of dietary therapeutic lifestyle changes can help people reach their health and wellness goals. As a staff member of MD Touch Aesthetics and Wellness, she is dedicated to providing excellent, evidence-based nutrition healthcare. She is an active member of The Academy of Nutrition and Dietetics, The Florida Academy of Nutrition and Dietetics, and The South Florida Academy of Nutrition and dietetics. Toye is a proud mother of three four-legged angels, a 4-year old Labradoodle named Elliot, a 4-year old Goldendoodle named Brynne, and a 13-year old Yorkshire terrier named Levhi. She enjoys being physically active through weight training, biking with her dogs regularly, and playing games with her family.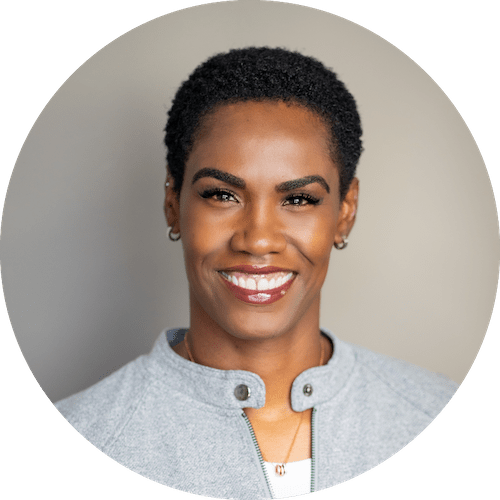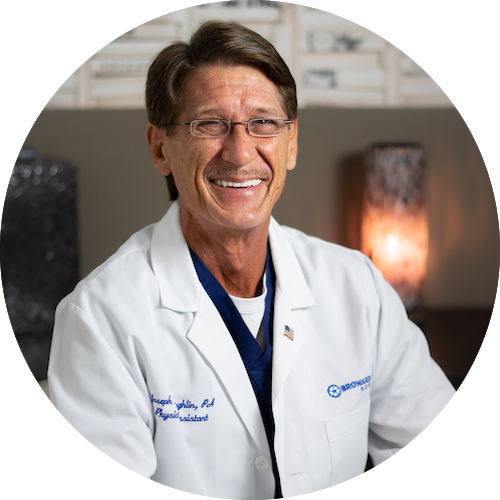 Joseph P. McLoughlin

PA-C, MPH
Mr. Mcloughlin has over 40 experience in the medical field. He began his medical career in the U.S. Naval Hospital Corps. and continued on into civilian life attending various colleges including Florida Atlantic University and Broward Community College for undergraduate work. On his way along he became and worked as a Respiratory Therapist as well as a Registered Cardiovascular Technologist working both as a Critical Care Respiratory Therapist in ICU and in the Cardiac Catheterization Laboratory while attending undergraduate studies for Physician Assistant. Mr. Mcloughlin was fortunate enough to attend the Nova Southeastern University.
Mr. Mcloughlin received his Master of Public Health degree there while being part of the Physician Assistant Program graduating class 2003 and receiving the Chancellor's award. He is a Surgically trained Physician Assistant with over 15 years of training and experience assisting in surgical procedures in a vast array of specialties including Cardiac, Vascular, Endocrine, Obstetric/gynecologic, colorectal, Neurologic and Orthopedic, as well as, extensive Davinci robotic surgical training and experience. Recently he has trained in Cosmetic Surgery with Dr. Neil Goodman M.D. for 30 months in Palm Beach Florida, specializing in Tumescent Liposuction. Most recently he has partnered with a renowned Obstetric/gynecologic surgeon Dr. Carlos Jurado MD, PhD. and opened an office based liposuction program.
Jaira Hernandez become a National Certified Medical Assistant in 2014. She earned her Medical Skin Care Diploma in Cortiva Institute in 2017 and is a Licensed Medical Aesthetician. After Jaira gained years of skin care experience in Best Shape Med Spa, she opened her own Spa in Pompano Beach. She specializes in acne problems, aging, hyperpigmentation, and body shaping. As Staff member of MD Touch Aesthetics and Wellness, she is dedicated to providing excellent service in skin care.