Nutrition and Supplements
Nutrition & Diet Programs
If you've tried a long string of diet programs, but can't seem to keep long-term results, it's time for a guided nutritional program with a registered dietitian. Toye Jackman, our registered dietitian, oversees the Weight Management program to aid the journey to health and wellness. Dr. Jurado and our registered dietitian with guide and support you through your weight loss journey with a diet program and tailored exercise plans. Take a proactive approach to life with our nutrition planning programs! Book an appointment with Toye at MD Touch Aesthetics and Wellness by phone now.
How does the diet program work?
The diet program at MD Touch Aesthetics & Wellness is a medical weight loss program that a trained nutritionist supervises. You'll get a full exam and blood work before starting the program, and the dedicated team will explain all the details of your diet plan so you can enjoy maximum success.
Our programs include:
For Loss and Muscle gain Progams
Pre-Pregnancy Nutrition Planning
Pregnancy Nutrition Counseling
Postpartum Nutrition Counseling
Pre-Lipo-Sculpting Nutrition Counseling
Pre-Lipo-Sculpting Dietary Program
Post-Lipo-Sculpting Nutrition Counseling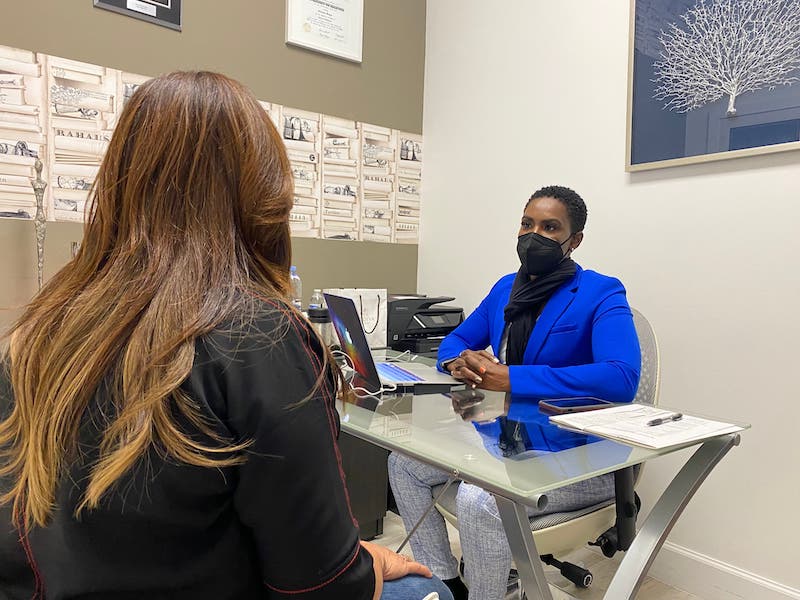 What kind of weight loss support will I get?
The MD Touch Aesthetics & Wellness team is here to guide and support you through the diet program, starting with the first consultation with the doctor and registered dietitian. You'll get regular supervision, guidance, results, and monitoring during your weight loss journey. Your care provider also can help you tailor exercise for maximum weight loss and health benefits. Toye focuses on tailoring programs for every patient, including educational materials, step-by-step support, and wellness counseling to help you achieve your weight loss goals, improve your health, and live a happier life. If you run into obstacles or have questions while on the diet plan, you can get the care you need right away. Our team is here to help you take the steps necessary to make a long-term lifestyle change.
Medical-Grade Supplements
When you want to enjoy optimal health, you can do so holistically, thanks to the medical-grade supplements at MD Touch Aesthetics & Wellness in Coral Springs, Florida. The experienced team of physicians and wellness experts carefully chooses anti-aging and wellness protocols that give you the maximum benefits from all-natural substances.
Sermorelin is a substance that stimulates the release of natural human growth hormone (HGH) within your body. HGH stimulates cellular growth, recovery, and regeneration all over your body. As you age, your body produces less HGH. By the time you're around 30, you might notice the effects of making less HGH, including weight gain, chronic fatigue, and loss of muscle mass. Regular sermorelin treatment prompts your body to start making HGH, just like it did when you were younger. Sermorelin gives you a wide range of whole-body benefits, including:
Increased energy
Increased muscle mass
Fat loss
Enhanced sleep
Improved strength
Enhanced endurance
Because you make HGH in your own body, you don't need to worry about side effects or reactions. Reactions to Sermorelin are quite minimal.
Amino acid blends are proprietary compounds formulated using advanced scientific knowledge and formulas. These supplements contain the maximum effective amount of amino acids and vitamins to give you the best results possible. 
There are a range of amino acids blend formulas for different concerns, including: 
Muscle health
Joint health
Anti-aging and wellness
Cognitive function
Fat burning
Amino acid blend formulas are safe and effective, so talk to your MD Touch Aesthetics & Wellness provider about which formulas would work best for your goals. 
We offer 15% off our services for healthcare workers and first responders with proof of employment. (Cannot be combined with any other offer.)
Want more information about this service? Contact us using the form below and we will get in touch with you.