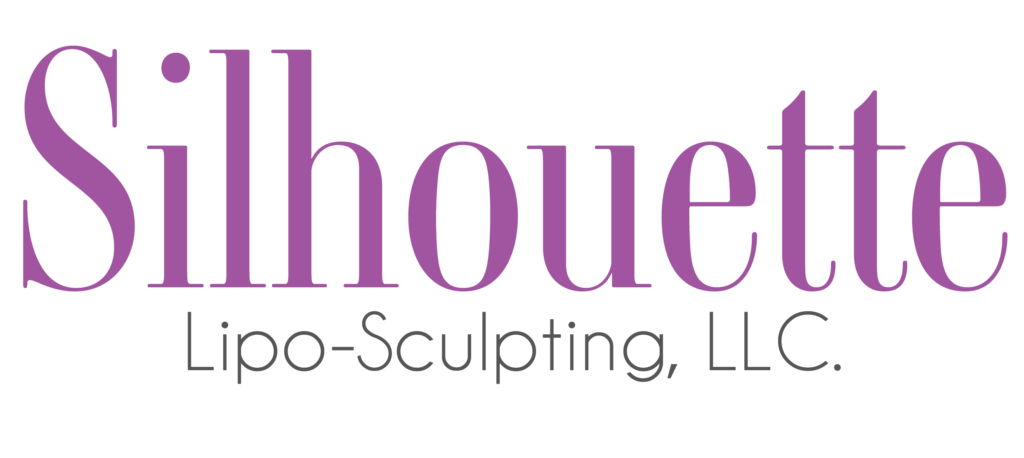 Do you worry about the bulging fat you can't seem to lose? The gym and healthy eating can sometimes only get you so far. We provide easy, safe solutions for your stubborn fat bulges.
Silhouette Lipo-Sculpting, also known as liposuction, uses fat removal to reshape different areas of the body. This cosmetic surgery targets stubborn fat in areas such as hips, tummy, arms, and more. Lipo-sculpting is one of the most popular cosmetic surgeries in South Florida because of the transformative results.
Our doctors complete the Lipo-Sculpting procedure in the office with Tumescent Anesthesia, which is dispersed into the fatty areas being treated. Tumescent Anesthesia numbs the area and helps to decrease bleeding. The procedure can be safely done while the patient is awake. The recovery time is quick, and most patients return to regular activities within two to three days.
The removed fat cells are unable to grow back after the treatment. Any post-treatment weight loss or gain will disperse proportionally throughout the body. Liposuction is not a weight-loss fix, but a healthy lifestyle post-surgery can maintain the results.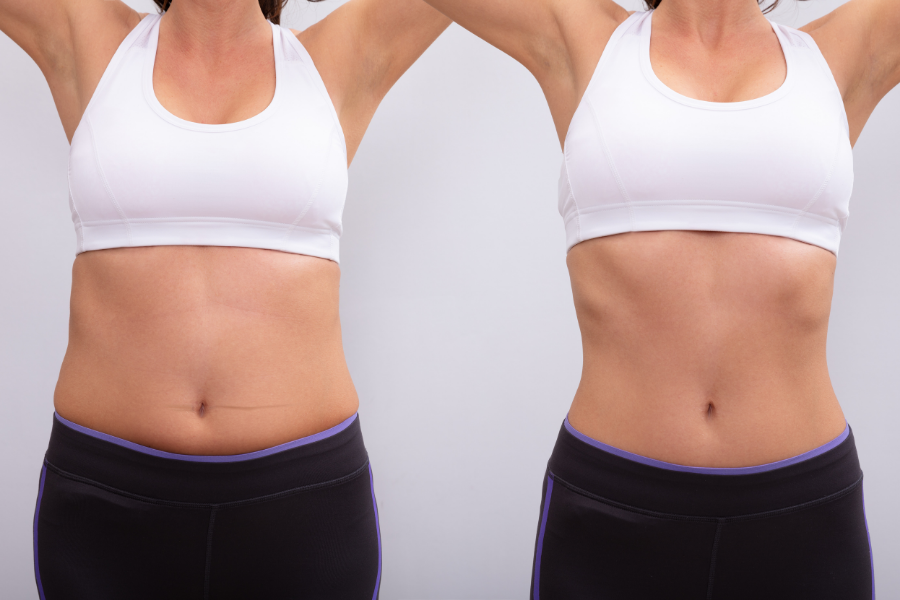 What areas can liposuction treat?
This procedure can treat any area with bulging fat. These areas may include hips, butt, thighs, below the chin, back, knees, and more. The patient can maintain long-lasting results in each area through a healthy lifestyle after completing the Silhouette Lipo-Sculpting procedure.
During your first consultation, you will discuss your expected results and address all concerns with your doctor.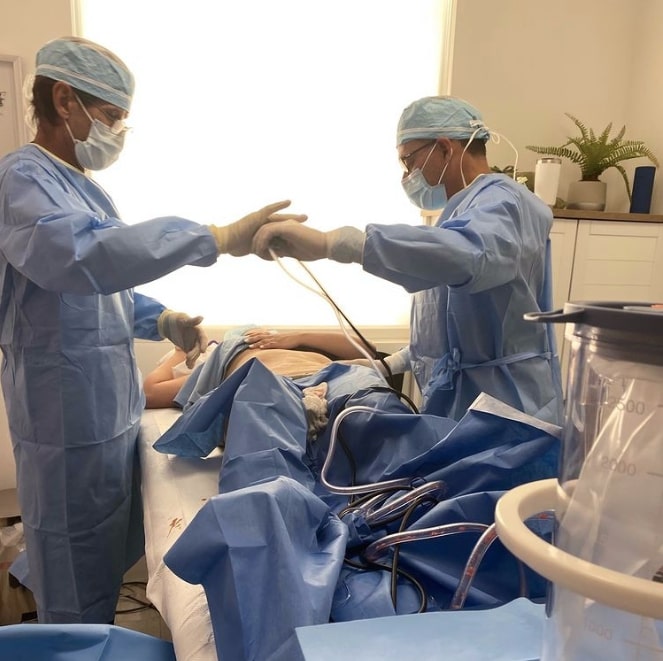 Who is an ideal lipo-sculpting candidate?
The body shows men and women see the best results when they are
Around 30% of their ideal weight
An individual with firm elastic skin
A non-smoker. If you have very loose skin or stretch marks, a different procedure may be more effective. Book a private consultation to discuss all your options and expectations.
Obese patients may qualify as candidates for Liposuction to improve the shape of precise areas of the body.
Patients with loose skin and/or stretch marks may benefit from a different procedure. Your provider will discuss all your options during your private consultation.
What can I expect with liposuction?
Our doctors uses both PAL™ and SmartLipo™. The procedure requires less force with these tools, making it easier for the physician and patient.
Our providers use Tumescent Anesthesia to perform the Liposuction procedure by instilling dilute solutions into the fatty areas being treated. Using tumescent allows our doctors to perform the procedure in office rather than a hospital setting. Patients can remain awake during this procedure using tumescent, and do not have be put to sleep. Using SmartLipo for the procedure which allows the patient to return to regular activities more quickly.
The downtime for Silhouette Lipo-Sculpting is short with a quick recovery time. Most patients return to normal activity within two to three days. Postoperative healing includes soreness, swelling, bruising, and lumpy firmness. Skin numbness can last up to four months. Results will show 12 to 20 weeks after the procedure when swelling disappears.
The results of Lipo-Sculpting are incredible, but may not always reach your idea of perfection. During your first consultation, your doctor will discuss reasonable expectations for the results of the procedure.
What are the risks of liposuction ?
All surgeries come with risks of infection, bleeding scarring, or injury. Despite this, liposuction surgery under Tumescent Anesthesia has a high safety record. Reducing the use of general anesthesia has increased positive outcomes.
There is a risk of irregularities of the skin and scarring. It should be noted that tumescent Lipo-Sculpting with microcannulas causes the least risk for irregularities of the skin compared to other liposuction techniques. Incisions during the procedure often heal with nearly non-existent scars. Some patients may experience hyper-pigmentation of the skin where the incisions were made, but the darkening typically fades within a few months. The dark areas may persist if a patient has a genetic predisposition toward hyper-pigmentation.
Lipo-Sculpting should not improve or worsen cellulite. While Lipo-Sculpting may reduce cellulite on the body, it is not a cellulite treatment. Cellulite should not worsen from a Lipo-Sculpting procedure.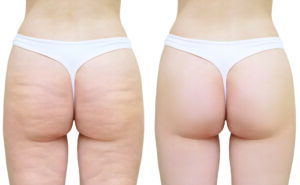 Is dimpled cellulite a constant annoyance when you wear shorts or bikinis? Subcision targets cellulite, which is one of the most common cosmetic issues for women of all ages. Nearly every woman experiences cellulite during her lifetime, and it is most common on the thighs and buttocks. Wherever fat is stored on the body, cellulite has the greatest chance of appearing.
Doctors have used the subcision procedure for over 20 years as a simple, trusted surgical technique to cut the fibrous bands beneath the skin, allowing the tension that causes cellulite to release. The International Journal of Dermatology reports only subcision may be an effective procedure for patients who have level 2 or 3 cellulite (obvious cellulite without the contraction of leg muscles). Proper diet and exercise are necessary to maintain long-term results. If necessary, the treatment can be repeated.
Who is a subcision candidate?
Those who have clearly visible cellulite lesions on the thighs and butt without effort are suitable for subcision. If you have a local or active infection, a history of keloids or hypertrophic scars, a coagulation disorder or use medication that may interfere with local anesthetics or with the process of coagulation, are pregnant, or breastfeeding, then subcision is not for you.
Call for a private consultation with Dr. Jurado to see if you are the right candidate today!
What can i expect with this procedure?
Our doctors use local anesthesia and a special subcision needle for the procedure. The local anesthesia allows the patient to receive the treatment in-office rather than a hospital setting. It is abnormal for a patient to scar. Bruising is common and typically takes 30-60 to heal.
Flaccidity or localized fat will not improve after subcision. 
Diet and exercise are recommended to keep the results after the procedure. Future weight gain may result in cellulite post-procedure.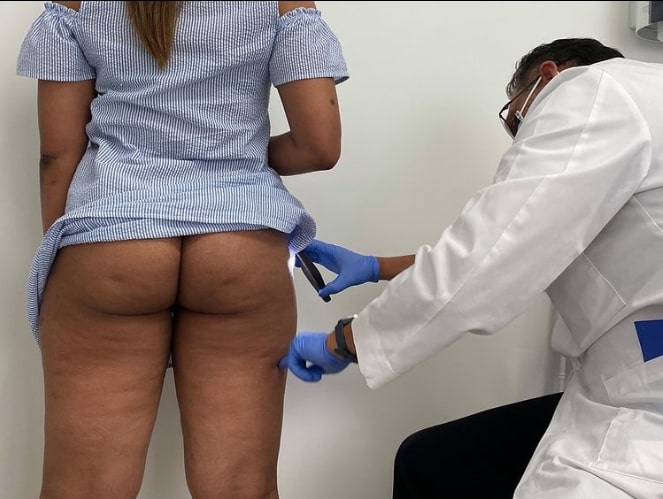 What are the risks of subcision?
It is imperative to adhere to the pre-operative and day-of instructions given by your doctor. Failure to follow these instructions could cause complications such as iron deposition or discoloration.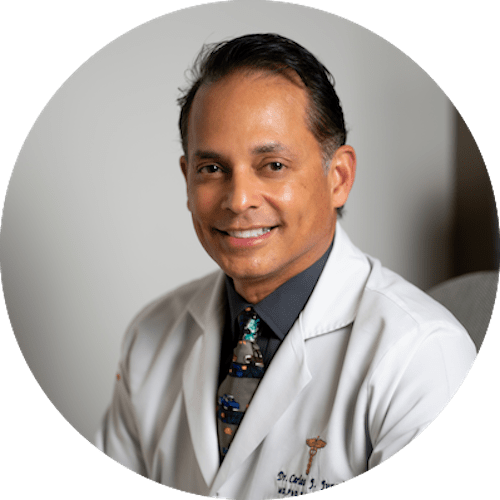 Dr. Carlos J. Jurado
M.D., PHD, F.A.C.O.G., CCS
Dr. Carlos J. Jurado completed his education and training in Obstetrics and Gynecology at the University of Puerto Rico and San Juan City Hospital. He is a Board-Certified physician and Fellow of the American College of Obstetrics and Gynecology, with 30 years of experience. Dr. Jurado received a PhD degree in Philosophy, with concentration in Clinical Sexology from the Maimonides University and a Certification in Clinical Sexology from the American Academy of Human Sexology. He also is a certified Robotic surgeon and has been performing minimally invasive laparoscopic surgeries since 2011.  
Through the years Dr. Jurado has expanded his clinical and surgical experience.
In addition, to his vast experience as an OB-GYN physician and surgeon, Dr.Jurado had been certified by the International Society of Cosmeto-Gynecologist. His practice focuses on in office:
Body contouring with tumescent liposculpture. Liposuction and Fat transfer for men and women.
Cosmetic gynecological surgery, offering: Labiaplasty, clitoral Hood reduction, hymen reconstruction, surgical vaginal rejuvenation.
Subcision – treatment for the elimination of skin Cellulite.
He holds training certifications by the "American Academy of Anti-Aging Medicine and the Age Management Medicine Group. Offering Bioidentical Hormone therapy, weight management, Nutritional counseling, and peptide therapies for men and women.
In addition to Botox and dermal fillers.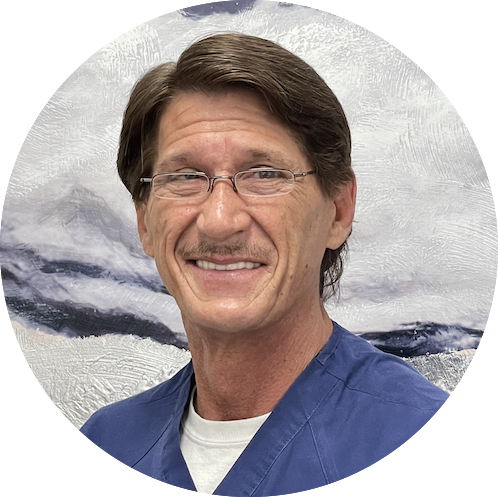 Joseph Mcloughlin
PA-C, MPH
Mr. Mcloughlin has over 40 experience in the medical field. He began his medical career in the U.S. Naval Hospital Corps. and continued on into civilian life attending various colleges including Florida Atlantic University and Broward Community College for undergraduate work. On his way along he became and worked as a  Respiratory Therapist as well as a Registered Cardiovascular Technologist working both as a Critical Care Respiratory Therapist in ICU and in the Cardiac Catheterization Laboratory while attending undergraduate studies for Physician Assistant. Mr. Mcloughlin was fortunate enough to attend the Nova Southeastern University. 
Mr. Mcloughlin received his Master of Public Health degree there while being part of the Physician Assistant Program graduating class 2003 and receiving the Chancellor's award. He  is a Surgically trained Physician Assistant with over 15 years of training and experience assisting in surgical procedures in a vast array of specialties including Cardiac, Vascular, Endocrine, Obstetric/gynecologic, colorectal, Neurologic and Orthopedic, as well as, extensive Davinci robotic surgical training and experience. Recently he has trained in Cosmetic Surgery with Dr. Neil Goodman M.D. for 30 months in Palm Beach Florida, specializing in Tumescent Liposuction. Most recently he has partnered with a renowned Obstetric/gynecologic surgeon Dr. Carlos Jurado  MD, PhD. and opened  an office based liposuction program.
MD Touch Aesthetics and Wellness is your destination for transformation.
MD Touch Aesthetics and Wellness operates in a state-of-the-art facility located in the beautiful city of Coral Springs, FL.  The facility has been designed with your comfort in mind!
Our physicians' mission is to bring high-quality, professional, and innovative healthcare to the South Florida community. Each of our doctors are highly trained in the latest surgical techniques and medical advancements, offering a wide array of procedures in our beautiful office. At MD Touch Aesthetics and Wellness, our board-certified physicians are dedicated to providing you with the individualized and professional care you require.